When I heard that USCAK was celebrating its 65th anniversary, I immediately started thinking back to all the USCAK events that I myself have participated in. There were various soccer tournaments in both United States and Canada, way too many to mention in one article. a multitude of tennis tournaments, a splattering of volleyball, golf and ping pong tournaments to name a few. However, before I go too far down memory lane, let's take a step back in time and explain just how USCAK came to be.
It was December 24, 1955 when various Ukrainian organizations such as CYM, Plast & Odom met with 23 representative Ukrainian sporting organizations from some of the major cities in both Canada and United States to discuss the future of Ukrainian sports. One of the results, USCAK, which stands for Ukrainian Sports Centralia of American and Canada, was formed to unify all the organizations under one banner. Ivan Krasnyk became the first President and Yaroslav Chorostil its first Vice President. For 65 years since its start, USCAK has been coordinating Ukrainian sporting events in sports such as soccer, volleyball, track & field, tennis, swimming, ice hockey, golf, beach volleyball, beach soccer, chess & ping pong.
Just think about this for a second. Sixty-five years in existence. Some organizations don't last 5 years let alone 65. So kudo's to USCAK for a job well done and for sticking around all these years to provide a service to our Ukrainian communities.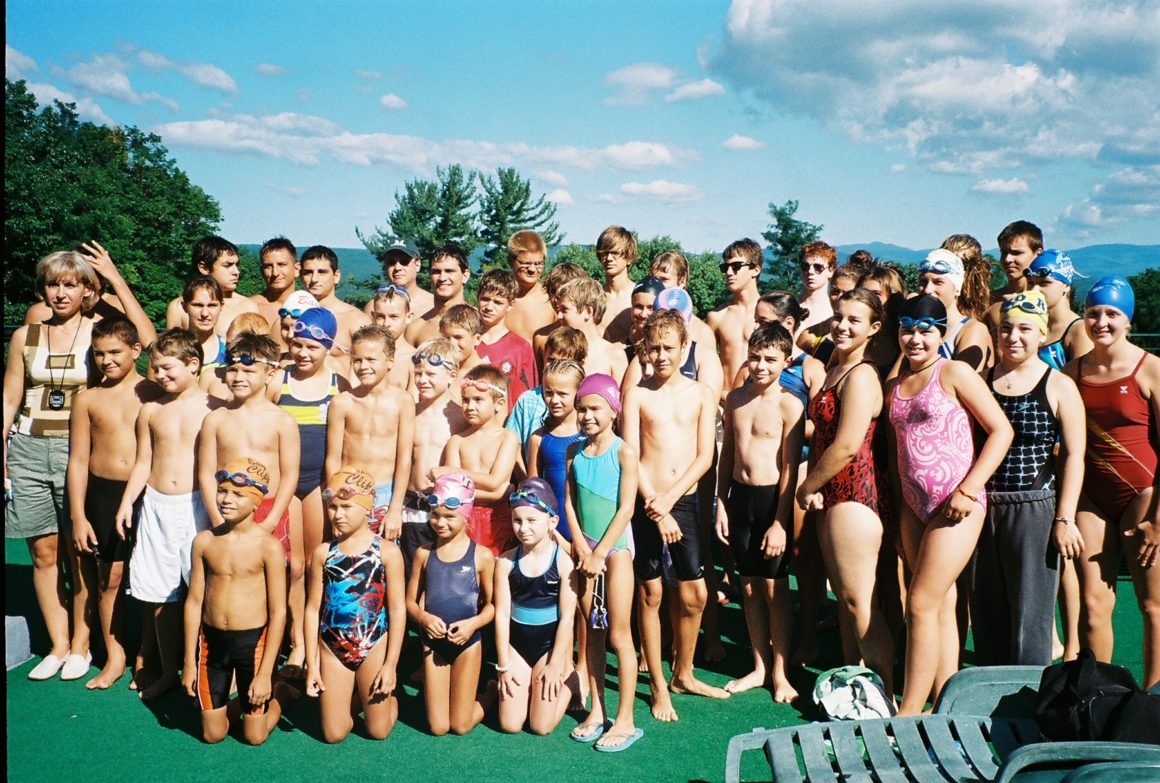 Current USCAK President Myron Bytz and its current officers continue to promote and uphold the organizations objectives which are clearly stated on their website, www.uscak.org:
A. Provide a centralized mechanism for communicating between Ukrainian sports clubs and athletes.
B. Organize regional, national, and international sports competitions and trainings.
C. Document and archive the activities of all members.
D. Maintain relationships with sports federations in Ukraine and other countries.
During their 65 years of existence, I can say that they have accomplished all of these objectives in some shape or form.
In addition to organizing a multitude of various sporting tournaments, including 2 Diaspora Olympiads which took place on Tryzub's Horsham, PA sports complex in 1988 and 2000, they had a big role in organizing All-Star teams and individual athletes to participate in 2 Free Olympiads held in Etobicoke, Canada in the years 1980 & 1984. These Free Olympiads were staged by the captive nations under the Soviet Union, with the participation of Armenia, Estonia, Latvia, Lithuania, and Ukraine. In 1991, USCAK were also instrumental in taking a number of athletes and sport teams on a Goodwill trip to Ukraine, where they competed in various events. This was a major trip at the time for both the United States contingent, and Ukraine, as the host nation.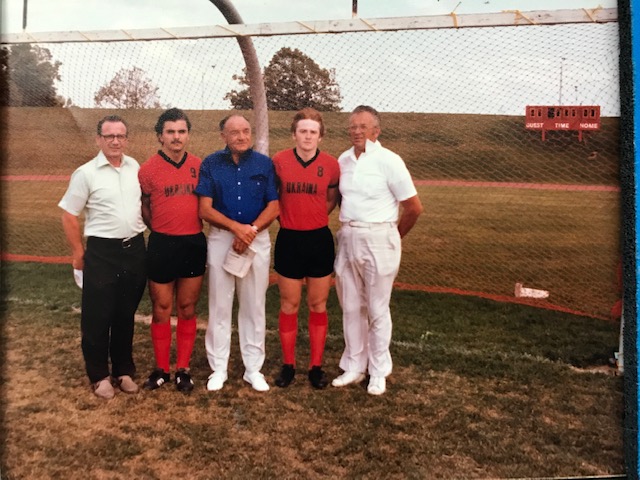 And It was at the 1980 Free Olympiads held in Canada, where I experienced one of my most memorable moments in USCAK participation. The All-Star soccer team that I was part of took 1st place in the competition. What a thrill it was to represent Ukraine, win the tournament, and hear the Ukrainian National Anthem being played with a 1st place gold medal hanging around my neck. Such an experience would never have happened without USCAK's help in organizing such a team. During the tournament, I also got the chance to meet two of the more prominent Ukrainian players of their generation; Skotsin and Zakaluzhny. While my chats with them were brief, I was honored to have met them.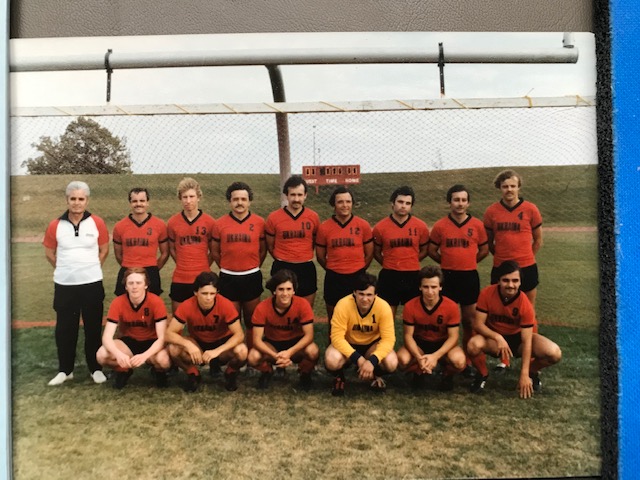 Another of USCAK's accomplishments was their assistance in fundraising efforts to support Ukraine's first Olympics attended as a free nation. They also work together with the World Congress of Ukrainians (where it has a permanent seat on the Sport Committee). In addition to the 1991 trip to Ukraine mentioned above, they have organized several other youth, women and men's sport teams to travel to Ukraine and play in various goodwill events. Further, they organize community support in greeting athletes as they arrive in the United States and Canada.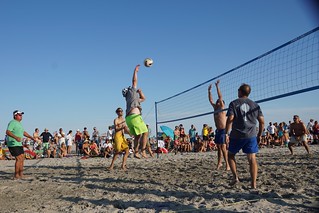 The USCAK Volleyball tournaments both on hard court and on the beaches of Wildwood are always so competitive and fun. The crowds that gather to watch, especially at the beach, is always an impressive site and a tournament that everyone looks forward to and talks about for years to come. Recently, USCAK has also organized a beach soccer tournament that is held the same week as the volleyball tournament. They are hoping that this annual event will become as popular as the Volleyball. We shall see.
The annual USCAK tennis tournaments at Soyuzivka are still being organized and played to this day. USCAK organizes 2 tounaments per year at Soyuzivka in Kerhonkson, NY. While COVID-19 cancelled the 2020 events, they are hoping that the usual July 4th and Labor Day tournaments will go on as scheduled. I for one hope they do as I look forward to competing in this event and testing my tennis skills against the more seasoned tennis players.
When I continue to think of all the great events that USCAK has been a part of, and more importantly, all the great Ukrainian friends that I have made as a result, I truly begin to appreciate the vision of those trailblazers 65 years ago.
So congratulations USCAK on your 65th anniversary and THANK YOU to the current officers who devote so much of their time to keep this organization running for the benefit of current and future Ukrainian generations to appreciate.
For more information about USCAK's history, member organizations and upcoming events; I encourage you to visit their website, www.uscak.org.