It's only fitting that our first article be about the man who started Наш Sport-Our Sport publication and who kept it going for 54 years before his passing in 2019.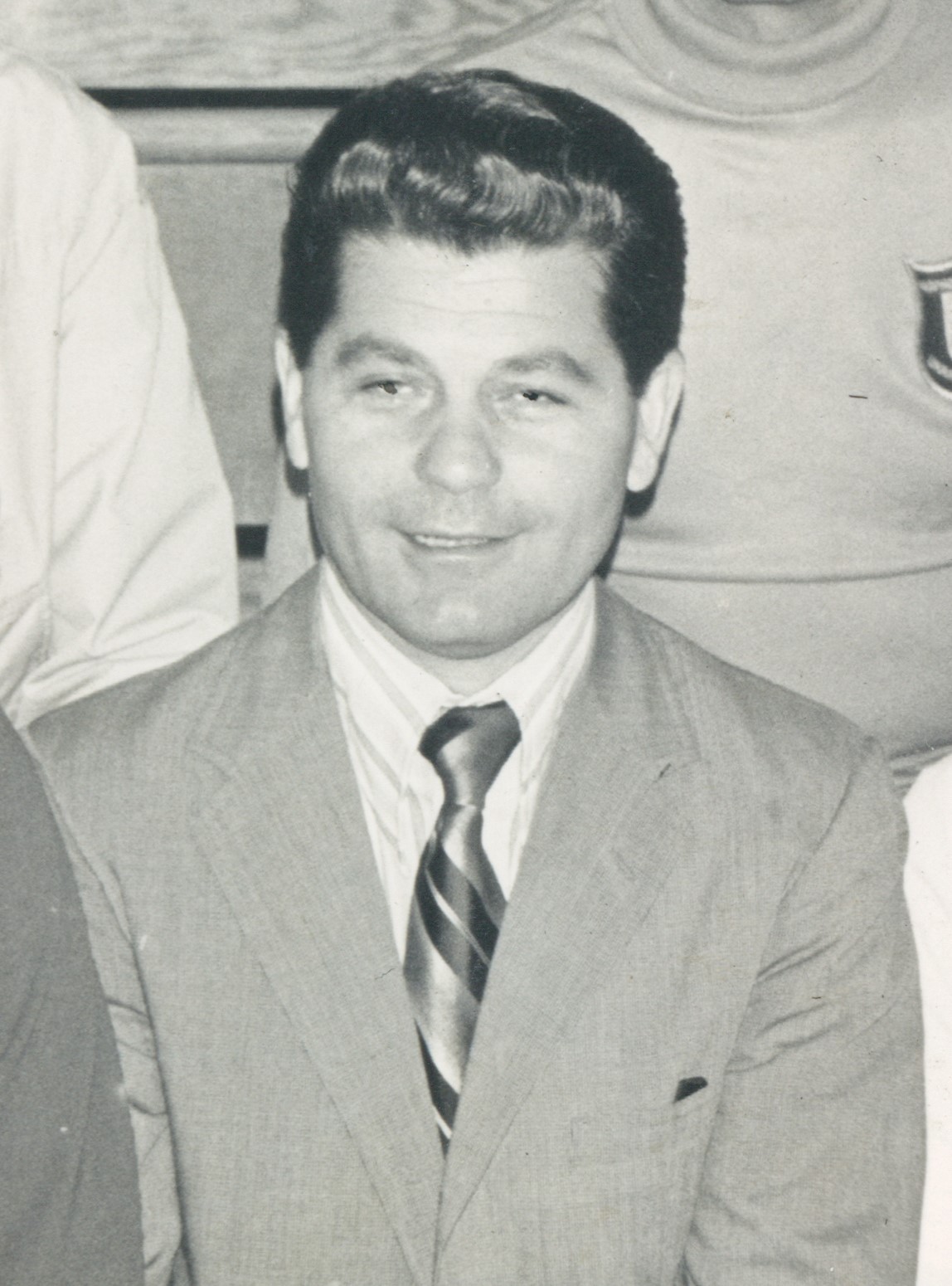 Personally, I met Mr. Twardowsky when I was around 9 years old while playing with Yonkers Krylati youth soccer team. He was associated with the Chornomorska SITCH organization and we were playing them in one of our traditional soccer matches, a friendly rivalry that pretty much exists even to this day. I noticed a couple things about Mr. Twardowsky that day; #1). He was extremely passionate about sports, and #2). While soft spoken and small in stature, he was very visible and noticeable around the sports field?
As I got older and got to know Mr. Twardowsky better, these 2 things never changed, and in fact, only solidified my initial thoughts of that first encounter. He loved watching Ukrainians in sports action. Whether it was supporting the SITCH soccer team (then buying the team pizza after the game), or cheering on the SITCH volleyball team at a tournament, or attending an USCAK swimming competition, tennis tournament, ping pong tournament and/or chess masters event, Mr. Twardowsky always supported and was proud to write about the Ukrainian sport community, especially when Ukrainian youth were participating. He dedicated much of his adult life to not only write about Ukrainians in sports, but also create opportunities for Ukrainian-Americans to participate in various sporting teams and events. It's this dedication to Ukrainian sports that has inspired many of us to continue what he started. Some have taken over and/or contribute on the SITCH board, some continue to train and coach our youth, men's and women's programs, some help run the sports school that was started so many years ago. While everyone realizes that his are huge shoes to fill, we all realize how important it is to continue what he and all of his generation have been telling us for years. The message….Be proud to be Ukrainian and especially be proud to be a Ukrainian-American sports athlete.
Mr. Omelan Twardowsky has done so much for the Ukrainian Sports and Ukrainian community that everything could not fit into such a small article. However, please continue reading below, as we pass along some of the highlights of his accomplishments over the years.
Mr. Omelan Twardowsky was born May 28th 1927, in the village of Nahuyevychi in the Drohobych Region of the Lviv Oblast in Ukraine.
Omelan Twardowsky joined the SITCH organization in 1955 and was immediately selected for the position of Press Secretary and held that position to the day he passed away on October 19, 2019. In 1964 he started Наш Sport/Our Sport Magazine, which continues to be published and can be found in fifteen libraries in Ukraine.
In 1969 he started the swimming division, which has won 30 USCAK Championships and one Ukrainian Olympiad.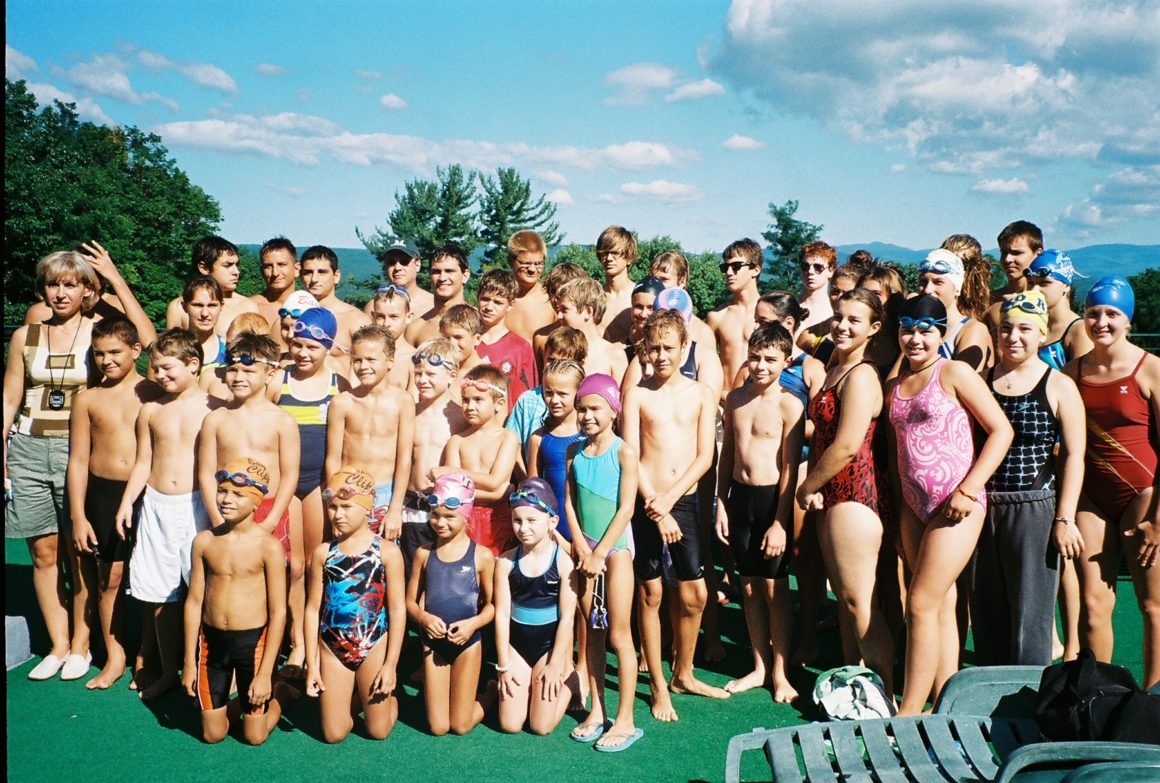 He initiated the idea of an annual summer sports camp and, together with Myron Stebelsky, launched the first "Chornomorska Sitch" sports School in 1969. Mr. Twardowsky had donated his time and participated in every single Sports School since its inception. The Sports School has been attended by thousands of youths from the United States, Canada and Ukraine.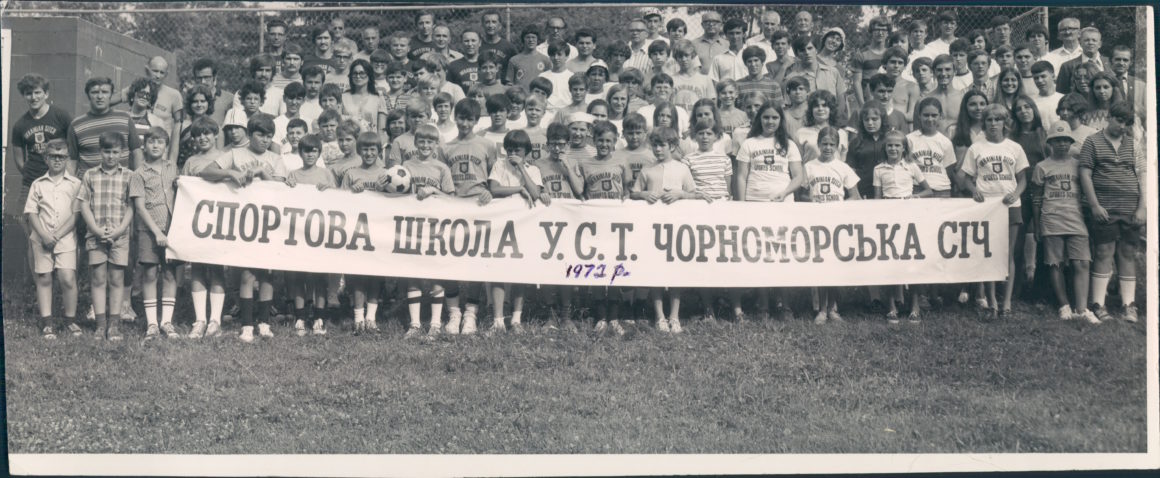 In 1975, he started the skiing division within SITCH.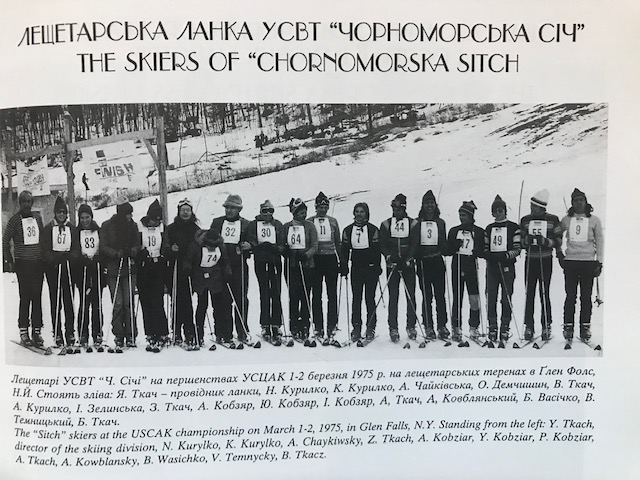 From 1977 to 1999 he was a sports editor for SVOBODA ( a Ukrainian newspaper published in the United States).
Mr. Twardowsky launched the inaugural men's soccer and women's volleyball tournaments at the Ukrainian Festival at the Garden State Arts Center in Holmdel, NJ in 1991 and organized them for many years thereafter.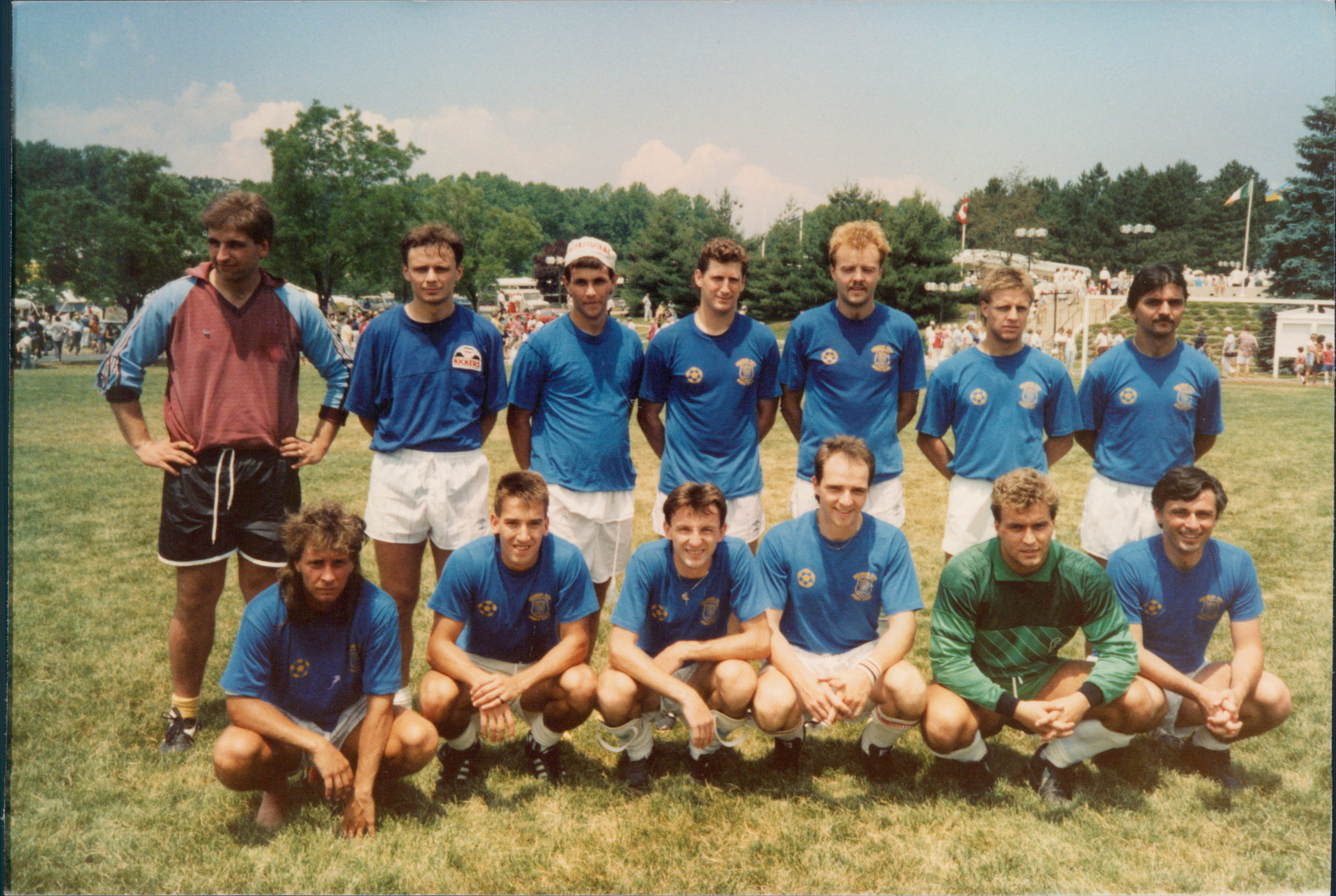 Mr. Twardowsky's efforts were not only used for the benefit of local Ukrainian athletes. In 1991, he also launched a fundraising campaign in the Ukrainian Press for the rebirth of sports in Ukraine, which generated close to $400,000. A remarkable accomplishment to say the least.
Between 1999 and 2007 he wrote several books/publications: A history book of Chornomorska Sitch entitled Sichovymy Shlachamy, which translated from Ukrainian by Dr. O. Popovich; USCAK – On the Waves of the Olympics 1981-1996; USCAK and Sports in Ukraine (a compilation of published articles about USCAK and its activities), which was also translated from Ukrainian by Dr. Popovich; and an illustrated history of Chornomorska Sitch.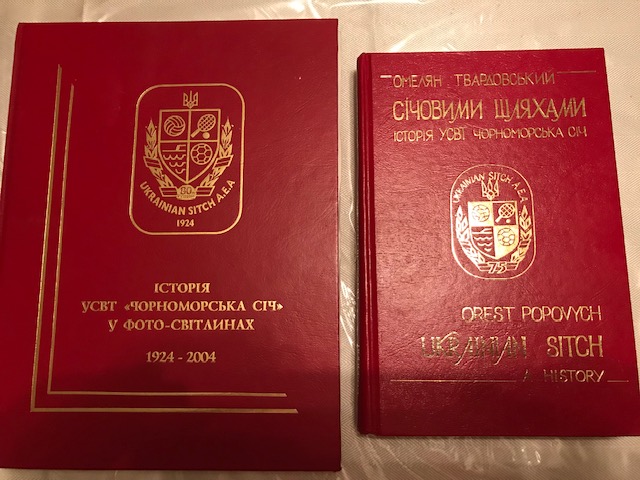 For his work in developing the athletic educational movement outside of Ukraine, he has received a certificate of recognition from the LVIV Institute of Physical Education. He has also been recognized by USCAK, the UNA, and the National Olympic Committee of Ukraine for his work in physical education and sports. Mr. Twardowsky has also received numerous recognition awards for his dedication to the SITCH Sports school and to the SITCH organization. Proudly inducted into the SITCH Hall of Fame on November 15, 2014 and the Ukrainian Sports Hall of Fame in 2016.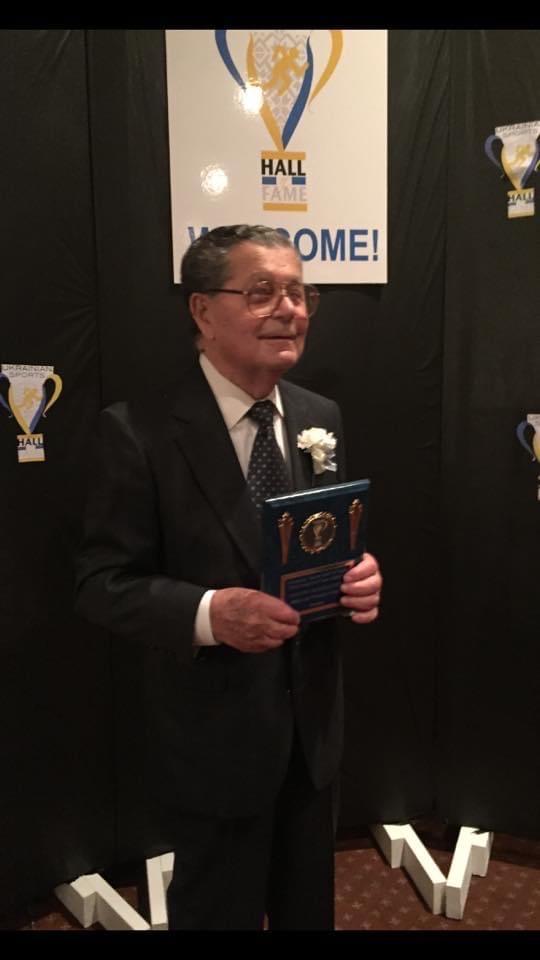 As mentioned several times already, but worth repeating, he was a true sports enthusiast, who could always be seen at any sporting event, whether it be soccer, volleyball, swimming, ping pong, chess or tennis.
While his passing in 2019 has left a big void in the Ukrainian sport community, his legacy lives on as he has inspired a new generation to continue the work he and his fellow builders have started. His son Yarko and daughter Darka are still involved with SITCH and show their own passions within the Ukrainian sports community. Many of the athletes who attended the sports school as participants and/or played on SITCH teams over the years continue to thrive in the Ukrainian community. His dedication to Ukrainian sports will always be remembered by the people he has touched and inspired over the years and his memory will always live on via his 54 publications of Наш Sport/Our Sport magazine, most of which we have been able to accumulate and digitize as part of this website (read more about this within the website).
In closing, I'd like to say how much I truly enjoyed talking sports with Mr. Twardowsky over the years and listening to the many sporting events which he had witnessed and written about. While the stories might become blurry to me over time, I can truly say that I'll always remember Mr. Omelan Twardowsky.